Super Clean Filtration Systems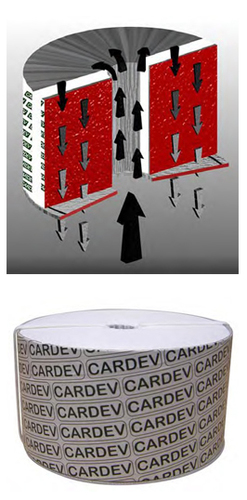 Super Clean Filtration Systems
Product Description
Trinity Filtration Technologies is one of the leading manufacturers and supplier of Super Clean Filtration Systems in the market that is a depth cartridge made of long fiber cellulose with a full diameter polyester protection disc. The filter is covered with nylon and encased in an outer tube; the cartridge can be used on all pure oil based products such as hydraulic, engine and gearbox oils.
The filtration process is carried out at low pressures, off-line, cartridge pressures and is controlled between 1 and 4 bar with a 6 bar maximum. The long cellulose fibers attract the water like a sponge formed either through the combustion process or by condensation, whilst at the same time rejecting the larger oil molecules. As the oil passes through the cartridge, minute particles of wear metals, carbon and silicon are extracted from the oil by adhering to the many surfaces of the filter.
Important note-additives Of Super Clean Filtration Systems:
While the Super Clean Filtration Systems is extracting the water and contaminants it is continuously safeguarding the desirable elements compounded within the oil itself. These typically include, dependent on use, dispersants and VI improvers, fungicidal, anti foaming, lubricity agents and gelling additives.
These additives are held in suspension and their levels can be critical if the oil has to maintain its beneficial effect. The filtration systems will not remove these additives but enhances their life by the removal of contaminants.
Disposal
Used cartridges should be disposed in accordance with local regulations.
Cartridge Change Intervals
Taking into consideration the high dirt and water retention capacity, the filter change intervals can be individually determined according to the volume and contamination of the oil. The recommended cartridge change frequency is 500 working hours or 6 months whichever comes first. Where the machine operates in adverse conditions this change frequency is reduced to 250 working hours.
Oil Throughput
Throughput levels are dependent on temperature, degree of contamination, viscosity and oil pressure.
Operating Temperature
The cartridge will operate within the operating specification of engine, hydraulic and gearbox oils 10 to 95 centigrade.
Contact Us
613 - Tower B, Lodha Supremus, Kolshet Road, Thane, Maharashtra, 400607, India
Phone :+918037303527